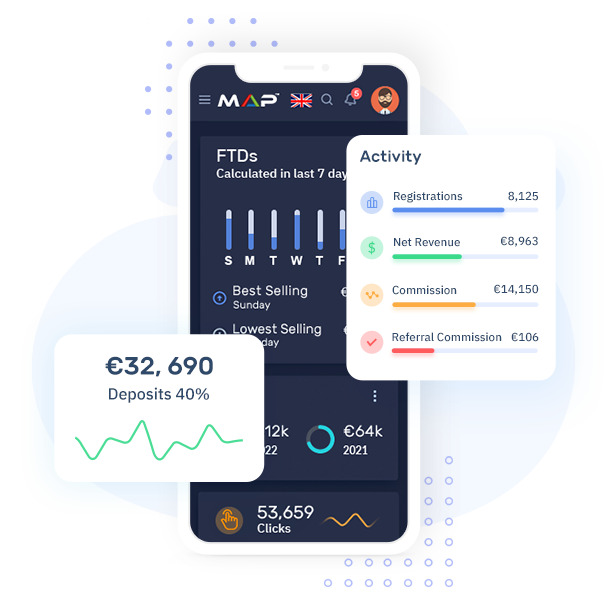 Full Account Management
Manage affiliate applications, approvals, profiles from a simple user-friendly Affiliate Control Panel.

Interface Branding and Customisation
Our turnkey igaming affiliate software can be fully rebranded and customised as per your requirements.

Multiple Site Profiles
Affiliates can create unlimited site profiles for each of sites they own and run multiple campaigns simultaneously.

Dynamic Tracking Parameters
Allows affiliates to use dynamic tracking parameters such as 'Click IDs' to track each placement separately.

Built-in Dynamic Ad-server
Our platform comes with a built-in dynamic ad server giving you complete control of your marketing tools.

Multiple Formats Supported
Our ad-server supports a wide variety of media formats including rich media to help you communicate to your target audience effectively.

Campaign Management
Manage multiple campaigns at once with an easy-to-use user interface and measure each campaign at an user level.

Landing Page URL Management
MAP™ allows you to edit, manage and customize your Landing Page URLs anytime to help you promote the latest offers at all times!

Comprehensive
Reporting Suite
Keep track of your traffic volumes, new customers, revenues, commissions and much more with our comprehensive suite of reports.

Graphs, Charts and Exporting options
Our dashboard features interactive graphs and charts that helps you compare performance at a glance.

Enhanced
Media Reporting
Detailed reports to help you analyse the best performing creatives and optimize your campaign to achieve best results.

Earnings and Payment History Reporting
Monitor your earnings and payments history with our detailed financial reports.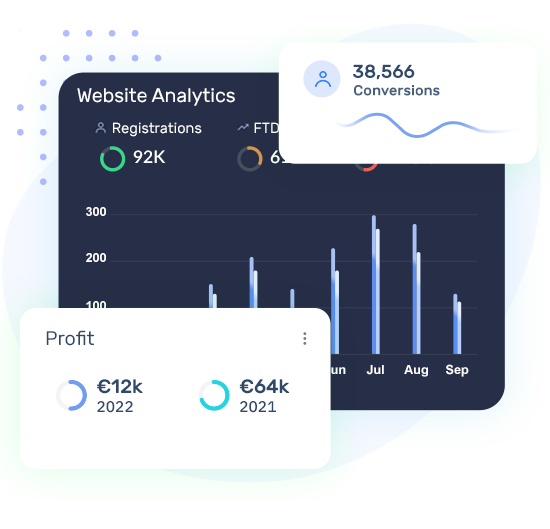 Negative Carryover Options
Choose to offer negative carryover or no negative carryover to your affiliates.
Multiple Payment Methods
Offer commission payment methods of your choice and set payments thresholds as required.

Bespoke Commission Plans
Offer your affiliates tailored commission plans based on performance and placements.

Flexible commission plans
MAP™ supports flexible commission plans such as CPA, Tiered Rev Share, Flat Rev share CPL and Hybrid models.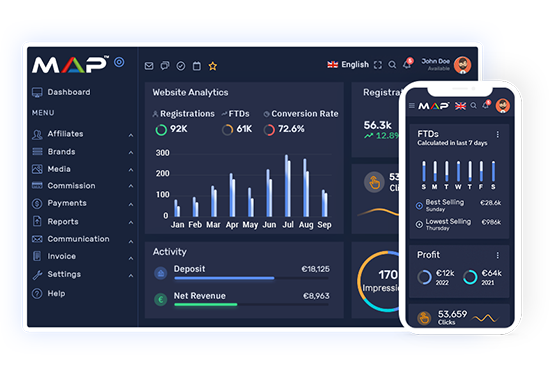 Native Apps
MAP™ reporting tool can be made available via iOS and Android apps on request.

Web App
MAP™ is a web-based application and can be accessed on a wide variety of mobile devices using mobile browsers.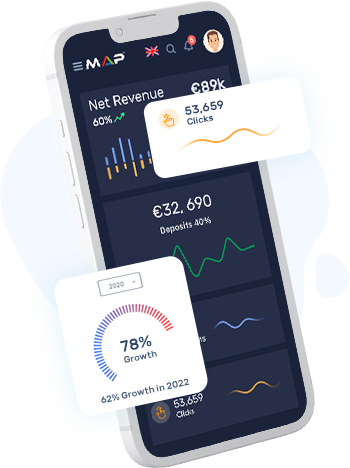 Inbuilt S2S / Postback Tracking
MAP™ supports S2S / Postback tracking with our proprietory MasterPostback™ technology, making it really easy and quick for affiliate managers to configure postbacks for affiliates without any technical knowledge or on-site code changes.

Multi-level User Access
Merchants can create admin users with limited access and privileges for their various team members.

API Support
We offer flexible APIs to allow partners, affiliates and networks to fetch data from our affiliate software to their own BI tools and data intelligence systems.

Fully Adaptable
Our affiliate software is 100% adaptable to the needs and requirements of various jurisdictions, markets and geos.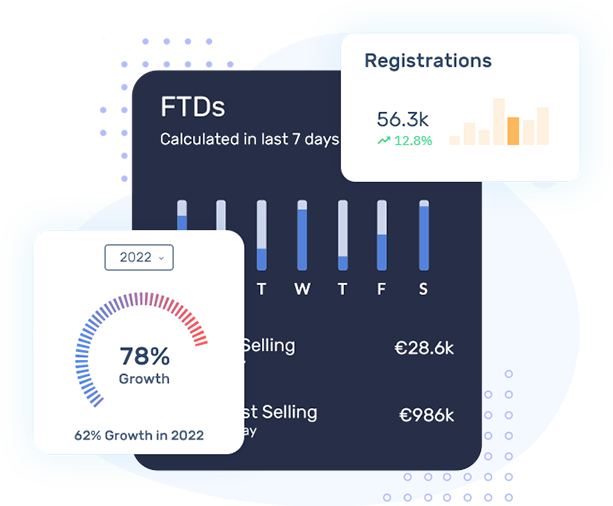 Rich Media Support including HTML5 Banners
MAP™ supports all major forms of media such as GIFs, PNGs, JPEGs, QR codes, Text Links, Banners, HTML5 Creatives, Google Studio Banners, Bannerflow, Bannersnack and many more!

Centralised Dashboard
Manage and effectively track your affiliate program performance with one centralized dashboard that gives you all the data you need at a glance.

Free Training & General Support
We offer free training sessions and general support to all your team members at no extra costs.

Multi-Level Marketing
MAP™ Software can be easily customised to become a MLM Software for your Mult-level Marketing Campaigns.

Promocode &
QR Codes Supported
Track your campaigns with promocodes and QR codes that comes inbuilt within MAP™.

Multi-lingual
MAP™ Software can be made available in 20+ languages, at no extra cost. What's more, we can add a language of your choice (if not there already) for free.

Offline Tracking
Track your offline affiliate/agent campaigns with our interactive offline tracking tools.

Flexible & Scalable
Built on state of the art cloud based technology, MAP™ provides you with a flexible and scalable platform with an assured uptime of 99.9%.

Built-in Communication & Bulk Messaging Tools
Merchants can take advantage of our built in communication tools and inbox facility to communicate with their partners and affiliates.

Auto-notifications and alerts
MAP™ offer auto notifications and alerts for various events that can be configured as per your business requirements.

Self-invoicing System
We offer an inbuilt self invoicing system to all our merchants for easy settlement for affiliate commission amounts.